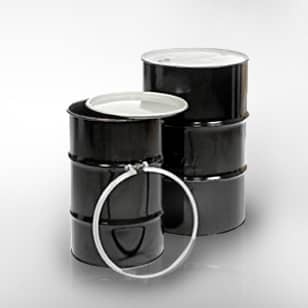 Drums
Industrial drums have remained a major component in today's packaging across numerous industries. Manufactured with steel or high density polyethylene, drums range in size from 4 gallons up to 85 gallons. Large poly and steel drums are round, come in many sizes and colors and are available with many different fittings.
Small poly drums are frequently referred to as "small tightheads". Blue, natural and white are the most common and readily available colors, but custom colors are available at specific order quantities.
C.L. Smith has steel and poly industrial drums for sale available as UN or Non UN packages and are perfect for many different products such as paint and coatings, industrial chemicals, agricultural chemicals, flavors and fragrances, and hazardous materials.
Sizes
15 gallon – 85 gallon salvage
Styles
Tighthead, Openhead
Colors:
Black, White, Black/White, Black/Grey
Other Colors Available
Type
New, Reconditioned
UN Rated
Available
Please contact one of our HAZPlus® Packaging Specialist Experts for all of your special packaging needs
(800) 264-1202 | office phone number
Email Us | through our online form